The Malaysian government expects the National IR4.0 policy to improve the country's productivity by 30% across all sectors by the end of 2030, and Artificial Intelligence (AI) is a significant part of that. But the adoption rate is slow, with only 15% – 20% of companies embracing it, with the main challenges being lack of expertise, and limitations in financing them.
Hence, the Bersama Malaysia initiative was launched in 2021 with the aim to equip 1 million Malaysians, by Dec 2023, with the skills to thrive in a cloud and AI-enabled digital economy.
Thriving in an AI-enabled Digital Economy will dig deeper and find out how this is progressing. This episode is sponsored by Dagang NeXchange Berhad.
The panelists: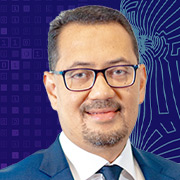 Azlan Zainal Abidin, Group CEO IT & eServices, Dagang NeXchange Berhad
Azlan graduated from Imperial College, United Kingdom with a Master's degree in Business. He also holds a Bachelor of Science, Commerce from University of Virginia, United States of America.
As Group Chief Executive Officer of IT & eServices, Azlan is responsible for the overall operations of the Group's IT business segment, and instrumental in providing leadership and overseeing implementation of the Group's strategies in the IT business segment. Effective 19th June 2021, Azlan is also the Chief Executive Officer of Innovation Associates Consulting Sdn. Bhd.
He has over 24 years of working experience in various sectors including IT and telecommunications, with recent years in top leadership roles in established corporations including as Chief Enterprise Business Officer at Celcom Axiata Berhad, as well as Country Managing Partner of IBM Global Services, Managing Director of Accenture Malaysia, General Manager Group IT at Malaysia Airport Holdings Berhad, and Vice President, IT Transformation at Celcom Axiata Berhad.
Prior to that, he joined Accenture serving as Global Data Lead for Chevron's Downstream SAP Implementation (Makati, Philippines), Business Process Advisor for Shell Exploration Global (Rijswijk, Netherlands), SAP Data Solution Lead for Total Myanmar (Yangon, Myanmar) and Finance and Treasury Subject Matter Expert for Shell Nigeria (Lagos, Nigeria). Before his tenure in Accenture, he was attached at Shell Cyberjaya as ERP/SAP e-Banking Team Lead, and Shell Oman and Dubai as SAP Financial Consultant. He was Senior Consultant at PricewaterhouseCoopers before joining Shell Cyberjaya.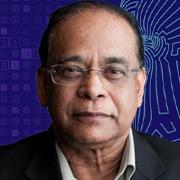 Alberrt Alexander, CEO, Glueck Technologies
Alberrt has a solid experience in building an AI based startup and helped contribute to the development of the start-up environment in Malaysia, Indonesia, Singapore, Thailand, and Japan. He has experience in managing, coaching, and developing direct reports including temporary staff (contractors, interns) in AI, ML and DL software and application with embedded devices and HPCs. Besides, he has also established networks within Malaysian academia/research Institutions and built the first AI enabled Socio-Behavioral Lab in South East Asia for Taylor's University for research and teaching and also contributes to course requirements for IoT and AI engineers. Apart from that, he is also collaborating closely with the architecture, research, libraries, tools, and system software teams at NVIDIA to influence the design of next-generation architectures, software platforms, and programming models, including by investigating the impact on application performance and developer productivity.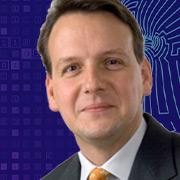 Dr. Nikolai Dobberstein, Global Head Communications, Media & Technology, Kearney
Nikolai Dobberstein is the Global Leader of Kearney's Communications, Media & Technology Practice and the Managing Partner of the Malaysian Practice. He has been involved in multiple business and digital transformation programs of technology companies and telecom operators in Southeast Asia, India, the Middle East and Africa. Nikolai is also the lead partner for Kearney's collaboration with the WEF on the Future of Production in ASEAN. He was a member of the Indian Government's Innovation Taskforce in 2016/17.
Before joining Kearney in India in 2011, Nikolai was the Exco member for New Businesses at Maxis, Malaysia. Nikolai had P&L responsibility for all data and digital businesses and helped propel Maxis into one of the global top 15 data operators. Before Maxis, Nikolai was 12 years with McKinsey & Company. He was a Director on the Board of Scicom (MSC) Bhd from 2005 to 2017 and Exco member of the Global Wireless Broadband Alliance.
Nikolai came to Malaysia in late 1996 when he was involved in setting up the Multimedia Super Corridor (MSC). He has spent the last 26 years working in Asia, mostly in Malaysia and India.
Nikolai is German and has a PhD in Technology & Innovation Management from the University of Kiel, Germany.
About Top In Tech
The series is fast becoming the go-to programme to gain new insights on advancements and innovations in the tech ecosystem. We invite you to learn, take part and experience the robust discussions with dynamic industry experts. Top In Tech is co-created by Malaysiakini and Digital News Asia, organised by KiniEvents. To find out more about the series, do visit the website.